Decades spent working alongside people living with disability has taught us that the old systems of housing for people with disability are institutionalised and broken. We know there is a better way to support people with disability to live independently, so we've gone ahead and created it.
Introducing Base Housing Collective, where connection, community and transparency are paramount.
At Base, we believe that everyone deserves the right to live an ordinary life in the community. In Supported Independent Living (SIL) settings, where housemates are choosing to live with friends and peers for a range of reasons, you can only achieve this by treating employees and housemates as family; where housemates can speak openly about their choices and pursue long-standing, equal relationships with housemates and staff alike; and empowering everyone with a loud and powerful voice of their own. Where, critically, power over decisions about how the house is run sits with those who live there, rather than the provider.
In addition to SIL, we also partner with disability housing provider Casa Capace to build and run Specialist Disability Accommodation (SDA). The first of these developments will be launched on the Northern Beaches in Sydney during 2022.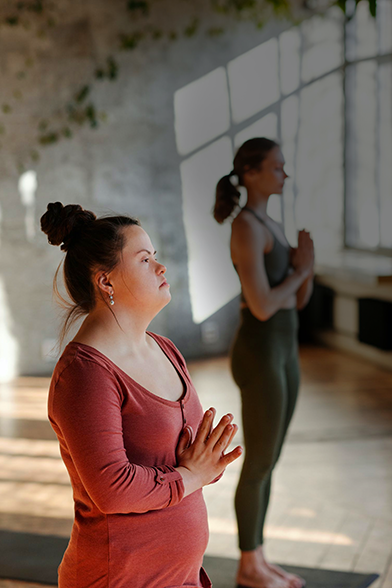 Base is committed to housemates having choice and control over every aspect of their daily lives – and that means doing things differently. Because we believe that homes are meaningful. They're the places where we all should have the freedom to express ourselves, be who we want to be, and have access to the support and amenities that make our lives better — that make our lives our own.
Marg, mum of Base housemate Lili, captured it all when she celebrated her birthday at Lili's house:
"It was my birthday (which I like to keep quiet) and we had agreed to just head to the house and have a simple pizza and ice cream dinner with Lili and her housemates. Word got out, and the whole family descended. Everyone had brought something to share. There weren't enough chairs so we dragged in outside furniture and squeezed around the table. It was a night full of food, laughter, song, dance, and pure joy. The support staff stayed well beyond their shift, the housemates were late to bed and none of that mattered. I realised, sitting at that table, that our vision for Lili's home had been realised, we had found her people and she was so happy living a great life."
We are growing and we want you to join us
If you like the sound of living in a house like Lili's, you should know that Base is growing – and we want to grow with you. 
Make your own future, with Base.